May 19, 2022 - MB Potato Report #1
Dr. Vikram Bisht
Potato & Horticultural Crops, Manitoba Agriculture
Welcome to Manitoba Potato Reports for 2022 season!
This is the first report for the 2022 potato season. Regular weekly reports will be provided, including late blight risk forecasting, updates on other disease and insect pests on potatoes, and control recommendations. All information will be available at http://www.mbpotatoes.ca/index.cfm
The spring of 2022 is remarkable due to a delayed start of the planting season for most field crops, including potatoes.
There was significant snowfall in mid-April and followed by rain events in May, 9, 12,13 and 17th (Fig 1 a,b,c). The precipitation, from May 1 to 15 has been substantially above average (Fig 2). These rain events have resulted in wet to very wet soils in fields across Manitoba (Fig 3).
Planting has been possible in fields with good drainage – natural or tile-drained.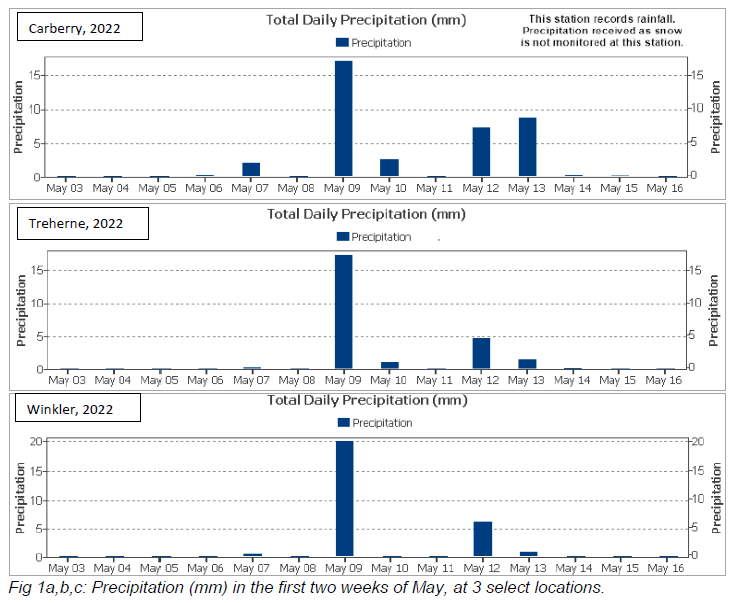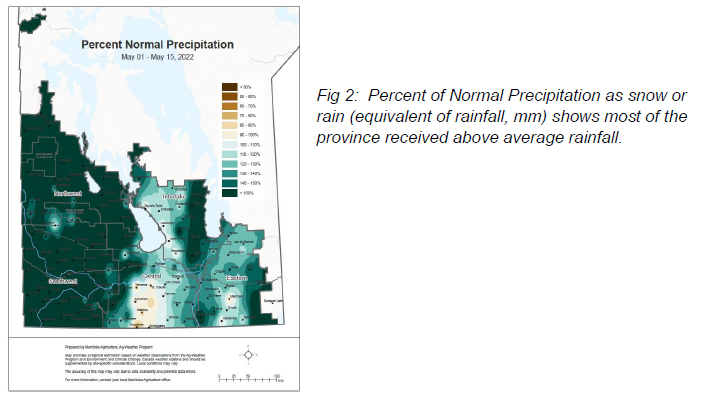 http://www.gov.mb.ca/agriculture/weather/pubs/percent-normal-precipitation.pdf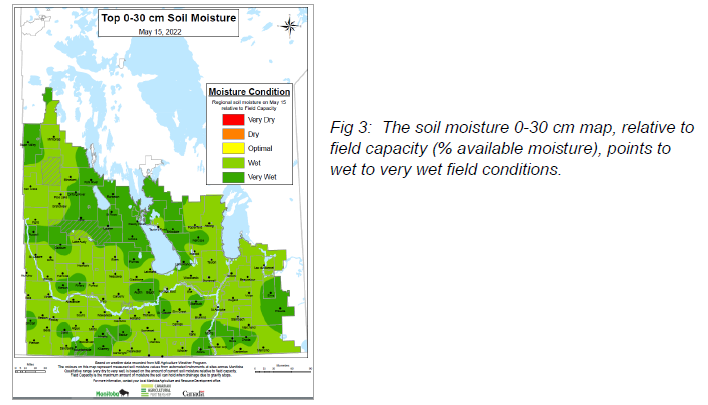 https://www.gov.mb.ca/agriculture/weather/pubs/soil-moisture-30cm.pdf
This year (2022) the planting was delayed until May11 and by mid-May it is estimated that of 12-15% of target acres has been planted. In many areas, the rains on May 17 further interrupted potato planting.
However, in 2021, planting started around April 23 (Apr23 in 2020; April 18 in 2019; and the 1st week in May in 2018). In 2021, by May 9 approximately >75% acres had been planted.
The soil temperatures have been close to normal; but Winkler soils are cooler than Carberry and Treherne in 2022 (Fig 4).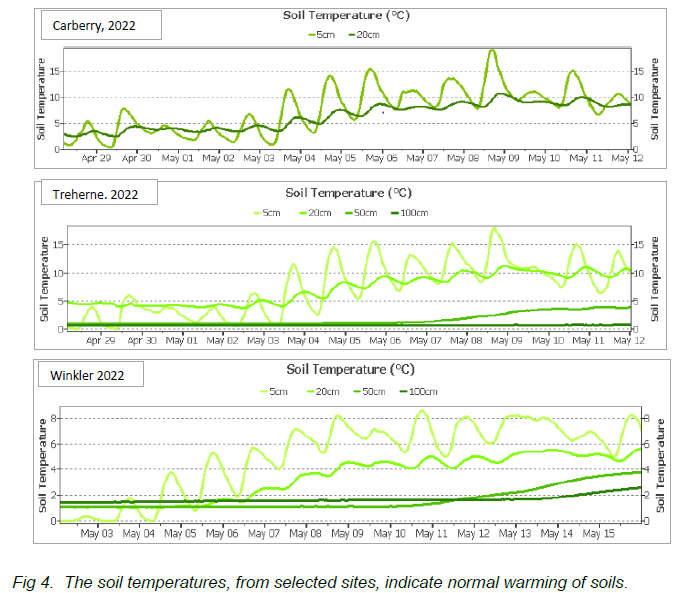 A summary of weather data for selected stations (Table 1) shows most of the rains for the season were in the past week, though there was a lot of snow melt soaking of soils. Rivers has the distinction of coolest potato area and heaviest rainfall.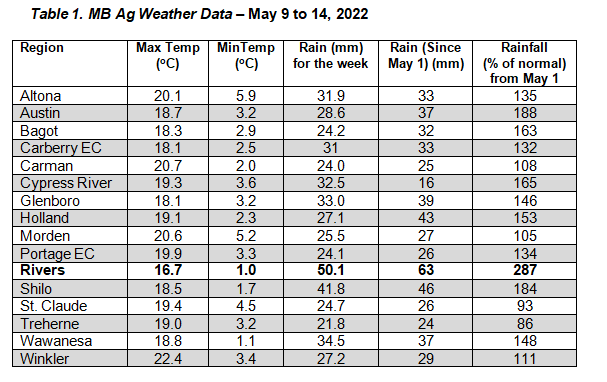 I wish our potato growers and industry colleagues a very good 2022 potato season.
This report is often compiled using information from potato growers and agronomists. Please contribute if you have some information or photos to share.